Families Falter When Communication Fails
ANXIETY, WORRY, STRESS:  FRUSTRATED PARENT SEEKS HELP
I recently met with a family that has been through the wringer.  They have been to several different places and received several different answers to their questions:  How is my daughter doing?  How bad is it, really?  How long will it take to address her reading problems?  What should we do next?
I get it – parents worry! I'm a dad, and I know crippling anxiety!  I even worry about whether or not I SHOULD be worrying! It truly is a vicious cycle.  However, I know the solution to anxiety – and that's action.  You know you need to do something!  Where are you getting stopped – knowing where to look, who to call, who the "real expert" is, or who to believe?
What are Parents saying about Speak2Read?
Get started with a complimentary  review of your child's learning history TODAY.
• No Obligation
• No Sales
• No Charge!
Take advantage of this OPPORTUNITY to tell the story of your child's learning.
• Flexible Scheduling
• Flexible Meeting Locations
Talk to a Speech-Language expert to help your child overcome learning difficulties and discover their confidence.
TAKE ACTION AND TAKE ADVANTAGE OF OUR CONSULTATION
Get started with a free initial consultation!  This is an opportunity to verbally review your child's learning history to date – a comprehensive inquiry into their development, their learning history, past therapy, and programming.
There's no commitment or obligation while we are making our plan, and there is no charge. That's right – the initial consultation is on us.  You get flexible scheduling, flexible meeting locations, and an attentive, sympathetic ear.  Your child's future begins with YOUR education.  We empower parents to make educated decisions about their child's learning.
CREATING THE RIGHT PROGRAM STARTS WITH LISTENING – THEN RESPONDING
We seek FIRST to understand.  We start with the relationship to create the right plan for YOUR family. This is about getting to know you and the unique needs of your child.  No pre-packaged or "canned" program is going to work for your child!
ALL WE DO IS LISTEN – WHICH LEADS TO QUESTIONS!
What assessments have been completed – has anyone learned enough about this child to create a FULLY CUSTOMIZED and INDIVIDUALIZED plan? During our consultation together, we will create a plan to review any reports on file, address any gaps in the assessment record, and set a course for treatment.
What progress reports are on file?
What strategies or programs are being used?
Is the RIGHT PLAN in place?
IS IT WORKING?
CREATING THE RIGHT PROGRAM IS THE MOST IMPORTANT STEP IN YOUR CHILD'S LEARNING JOURNEY.
The right program – and the right instructor – create a positive learning environment where our students experience success.  Our students realize their potential and discover their confidence.  Putting the right pieces in place removes the shame and poor self-esteem that our kids take on when they have trouble communicating.
REST ASSURED THAT YOU ARE TAKING ACTION ON BEHALF OF YOUR CHILD. THE RIGHT ACTION.
Ask your questions.  Get straight answers from someone who is passionate about how kids are taught and genuinely cares about how children learn. Make sense of what has been done with your child to date, and make an informed plan that works for them – and your family – moving forward.
IT'S GUARANTEED
There are no guarantees in addressing how the brain learns and changes; however, we DO GUARANTEE that your child's learning plan will be CUSTOM-TAILORED to your child's history and learning needs.  We further guarantee to work tirelessly to ensure you and your family have a positive experience.  Relationships Matter!
Attitude adjustment, positive academic behaviours, increased confidence, meeting potential – what parent doesn't want that for their child?
Get your child's plan now.  Contact Us  to connect with a communication expert today to begin designing your child's program.  
Learn more about the impact of speech, language, and reading difficulties.
WHAT PARENTS ARE SAYING ABOUT OUR FREE CONSULTATION
After watching my son's grades plummet last school year, my wife and I started looking for ways to help him do better in school. We were fortunate enough to connect with Trent for a free consultation to review our son's report card and to look over some examples of his written assignments.
At first, I felt that this appointment was going to be a long-winded sales pitch, but Trent's focus was clearly on helping our son achieve better results in school. Even though the consultation was free, Trent added a tremendous amount of value by giving us several strategies to start using immediately. He helped us understand our son's writing issues by educating us about the writing process.  This knowledge allows us to focus on one skill at a time, which is improving our son's confidence with writing as he is not as overwhelmed!
Trent even took the time to walk us through some "positive-reinforcement" strategies to highlight our son's strengths while critiquing his lesser developed skills. This was pure genius, and our son has responded well to these methods of instruction.
The consultation took about an hour to complete.  Through the entire process, it was clear that Trent's primary objective was to help us to help our son to succeed. Trent would ask a question, listen intently to our response, and then clearly explain what his impression of our response was. He has seen the negative effects that having low marks can have on a child, and his empathy and compassion for these children are evident in how he conducts his business.
In short, this was the most valuable "free" consultation I have ever had, and the sales-pitch I knew was coming never did. If your child needs some academic help, I highly recommend contacting Calgary Speech Pathology Inc. to set up a free consultation. My time with Trent has changed how I think about learning, and I have already noticed a positive change in my son since implementing the learning strategies provided by Trent. My son no longer fears writing, and his self confidence is growing stronger every day.  The value provided by the free consultation grows every single day.
Jim Morris
Talk to a Speech-Language Expert to help your child overcome learning difficulties and discover their confidence.
Speech & Language
Families suffer when loved ones have trouble communicating. Find answers and get support now.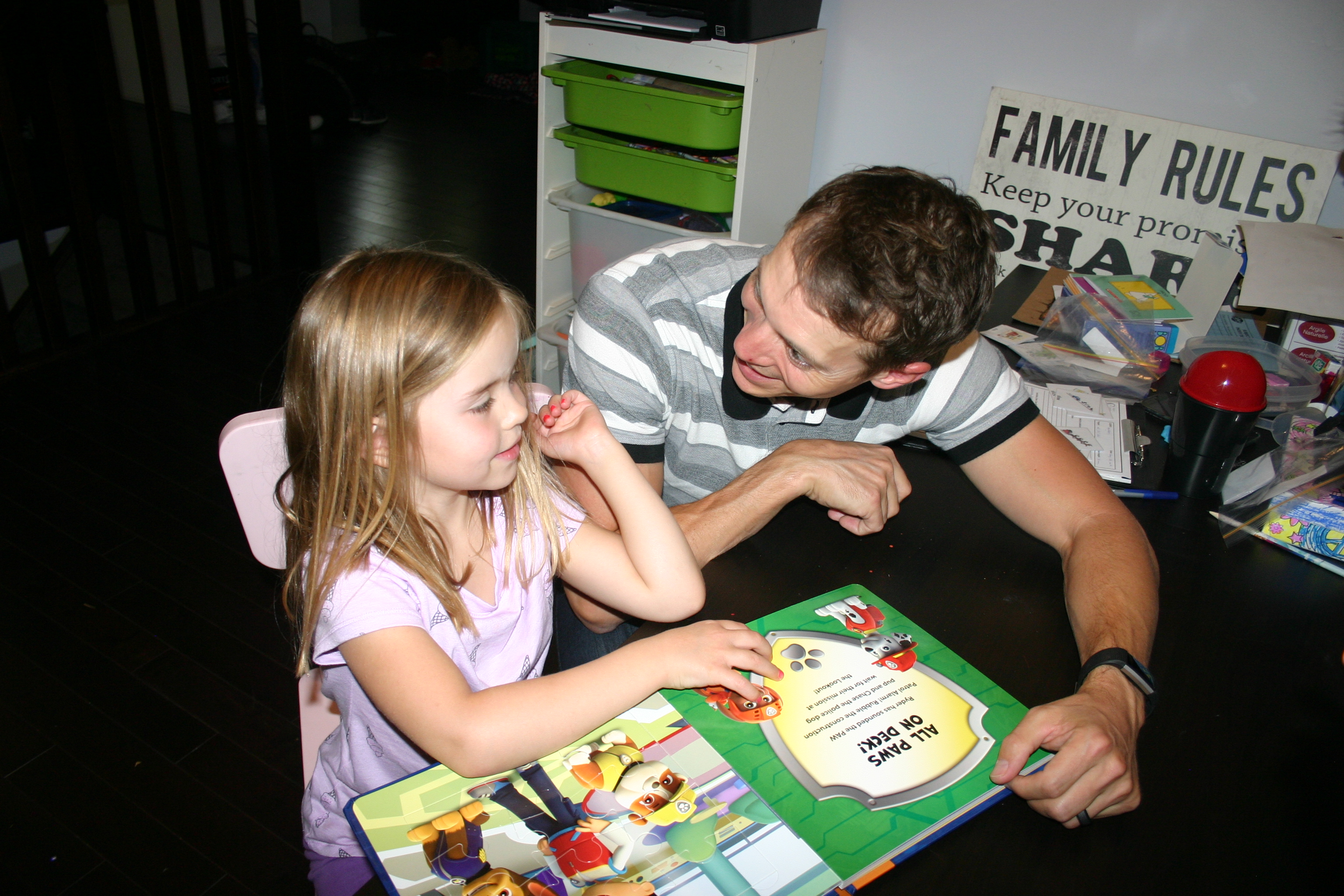 Our Mission is to make it easy for families and professionals to come together. Learn how we can help.
Outcomes for children with trouble speaking, learning, and reading include shame, bullying, dropping out, unemployment, incarceration – and WORSE!
Is your child's current learning plan sufficient?
A speech-first approach to communicating – talking, listening, reading, writing, spelling – takes advantage of the biological wiring in the brain. Your child won't learn to read without a strong foundation of speech and language skills. You need someone with master's level training in speech, language, and education teaching your child!
Is your child struggling and suffering needlessly?
Your child's future begins with YOUR education. We empower parents to make educated decisions about their child's learning. Take action NOW!
Get started with a complimentary in-home review of your child's learning history TODAY.
No Obligation
No Sales
No Charge!
Take advantage of this OPPORTUNITY to tell the story of your child's learning. 
In-Home Services
Flexible Scheduling
A Knowledgeable and Sympathetic Listener
LEARN MORE About Our